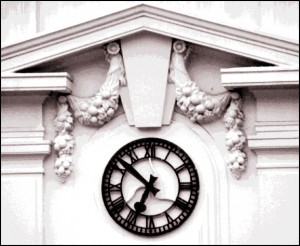 Image © 2011, Timothy Lee. Used with permission
Isaiah 40:31 But they that wait upon the LORD shall renew their strength; they shall mount up with wings as eagles; they shall run, and not be weary; and they shall walk, and not faint.
Waiting upon the Lord has an implication of expectation, that the person will trust in the Lord and wait on Him to act on his behalf. When we pray and there is no answer, we expect God to answer; we expect Him to come through. What are the outcomes of waiting on the Lord?
We shall renew our strength
Waiting upon the Lord renews our strength because before we waited on the Lord, we were striving and trying to do what we think is right. However, when we wait on the Lord, and seek His face, we will restrain from striving and start praying. Prayer renews the spiritual man and, because he has ceased from striving, he is at rest. His strength is renewed because he prays and his soul looks to the Lord Jesus. Oh, that we will learn the blessing of being still before the Lord Jesus. When we wait on the Lord, we renew our strength.
We shall soar above our situations
As an eagle lifting up her wings to fly, the individual who waits on the Lord will find that he is able to live above his situation. The situation often remains constant, tight and challenging and daunting. The individual, changed by the power of the Lord, is no longer under the bondage to the situation, but rather is able able to live above the situation." God does not promise to change the situations. In fact, He places those situations in our way that we may be changed by Him as we learn to wait in the Lord and His goodness.
We shall be able to press on when others slow down and fall
The trials can be long and the situations hard, but the one" who trusts the Lord will last the trials and challenges because their trust is in the Lord. Some missionaries press on despite the odds, while others falter. Some pastors keep going despite the difficulties but others resign. Some grow better in their spiritual life for the Lord but, unfortunately, some grow bitter. The reason this is so is the difference made by waiting on the Lord and allowing Him to renew our strength. The work of the Lord must be done in the strength of the Lord. Strength coming from self will destroy the work and can destroy the man with envy, pride, tiredness and impatience.
We need to learn to wait upon the Lord, for He shall our strength. May the Lord keep us seeking after Him and waiting patiently on Him, for He will strengthen our heart.
Evangelist-Pastor Johnny Tan
Ambassador Baptist Church