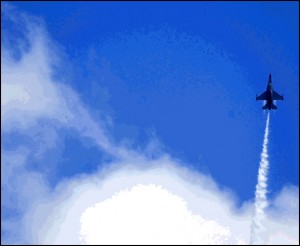 Image © 2011, Timothy Lee. Used with permission
Acts 13:2 As they ministered to the Lord, and fasted, the Holy Ghost said, Separate me Barnabas and Saul for the work whereunto I have called them.
The Lord Jesus laments a lack of workers and commands us as His people to pray for the Lord to send forth more labourers into His harvest field. However, even when the labourers are few, God has His requirements for his tasks. Are the requirements for God's service skills, or technical know-how or expertise? We will find that what we know and have learnt in our own lives are immaterial in the initial call for His work. That is not to say that our skills are unimportant but our skills are unimportant in comparison to God's perspective of what is requirement for the service of God. How does God call for people to serve Him? We must already be serving the Lord actively in the local church.
The phrase "as they ministered to the Lord" represents the service that they were committed to as they serve the King of Kings. They were not sitting around and doing nothing, they did not shirk their responsibility of service, nor did they give excuses for not serving the Lord. They were serving the Lord, and importantly, they were serving God publicly. They were not concerned of the commitment as long the Lord Jesus has the glory.
We must be actively seeking the will of the Lord
Fasting in the Bible often indicates quietness before the Lord and a seeking and preparation for the individual. When we do not earnestly seek the Lord, we do not hear from Him. Many do not pray and seek God earnestly for His will and yet demand of God to know His will when they want it.
We must demonstrate ourselves faithful to the work to which the Lord has called us to
And Barnabas and Saul returned from Jerusalem, when they had fulfilled their ministry, and took with them John, whose surname was Mark.
Acts 12:25
God called Barnabas and Paul because they showed themselves faithful to the work God called them. They just returned from 18 months of work at Jerusalem and were returning to Antioch because they had fulfilled their ministry.
Are we actively serving the Lord in a committed capacity? Do we seek the Lord actively for His will? Is it possible that we are so busy that we do not seek the Lord to ask Him what He would have us to do? Have we been faithful to the ministry that God has called us to? Both in completion and edifying the saints? God calls us when we are actively serving Him, seeking His will and faithful in completing His task. May God call us to His work – the highest Call!
Evangelist-Pastor Johnny Tan
Ambassador Baptist Church