Pastor Johnny Tan Chuan Sheng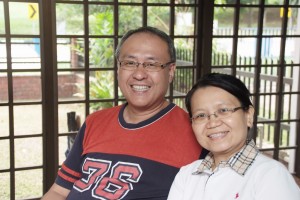 Pastor Johnny Tan is the Evangelist-Pastor of Ambassador Baptist Mission. Commissioned by founding church Maranatha Baptist as an evangelist, Pastor Johnny started the Mission in 2004 by faith and has toiled to shepherd it with sweat, tears, and blood to its current form today, being ever-watchful of the state of the flock and the integrity of the church.
Pastor Johnny currently lives in Singapore with his family of five, working part-time as an occupational therapist in a local hospital to supplement his income, lightening the Misson's financial load as Paul did in Acts 18:3.
Use the links below to see his testimonies of both his calling to the ministry and his salvation.